The Actual And The Potential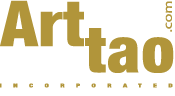 Art The creation of beautiful or thought-provoking work Tao (pronounced "dau" or "tau") In harmony with natural order

Art Tao Explained…
The actual and the potential


A beautifully designed and newly renovated 15,000 sq. ft. Art Gallery for the Interior Design market in Toronto, Canada. Our on-site Facilities and Services:


Original Art Gallery
We offer over 4,200 sq. ft. of display area for original art of various mediums. Sculpture stands and display cases available for three-dimensional pieces.


Huge Selection of Published Artwork Gallery
With the publisher's catalogues available, designers have the unique convenience of over 3,000 sq. ft. of reproduction art gallery. This gallery contains hundreds of full size print samples displaying the most current and trend sensitive prints specifically selected from the largest publishers in the world. Designers can match up a perfect selection right in the gallery with the right matboard and framing choice for any interior design project.


Framing Gallery
With a large selection of matboards and frames to choose from, our staff is there to assist you with your selections and quoting. We will provide you with the finest experience in choosing the perfect piece.


Frame Manufacturing Plant
Over 4,000 sq. ft of on-site production plant to provide mounting and framing to order.


Designers Meeting Offices, Boardroom and Bistro
To facilitate your meetings with your clientele we offer two designers' offices, a large boardroom and a meeting area we call the Designers Bistro. This beautiful space right inside the gallery is for your presentation of art and framing selections.


Photography Studio
With our full in-house professional photography studio we specialize in archival photography and self-publishing opportunities.


Reproduction Art Department
We have three professional award winning giclée printing machines for accurate proofing and true photographic reproductions with inks that are archival up to 100 years. We offer a large variety of printing materials and the capability of printing up to 43 by 120 inches.


Custom and Self-Publishing for the Artist
Our facility is geared predominantly to the Interior Design market. Within this market there is a need for reproduction art; giclée, limited and open edition prints in the hospitality and retail business. We offer a connection to this market where we will reproduce and sell your artwork on a custom order basis. Utilizing the internet's positive attributes we can market your art work to a world wide audience.

The Artist's Comfort Zone
We provide a diverse selection of services to the artist's. We are here to support and protect their best interest.


---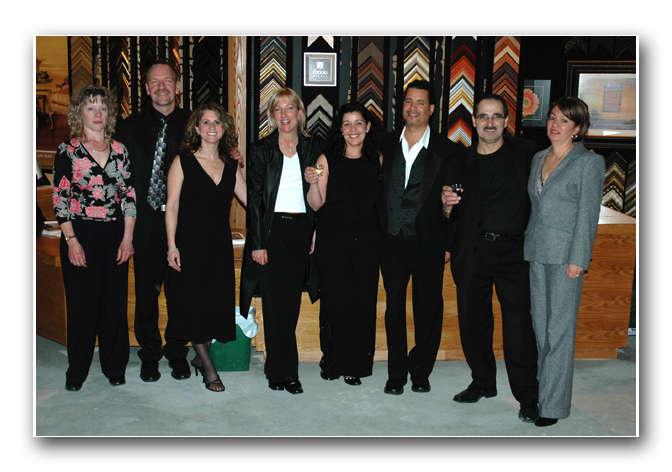 From left to right, Tina, Mitchell, Tracey, Lyn, Sammi, Richard, Jose, Gloria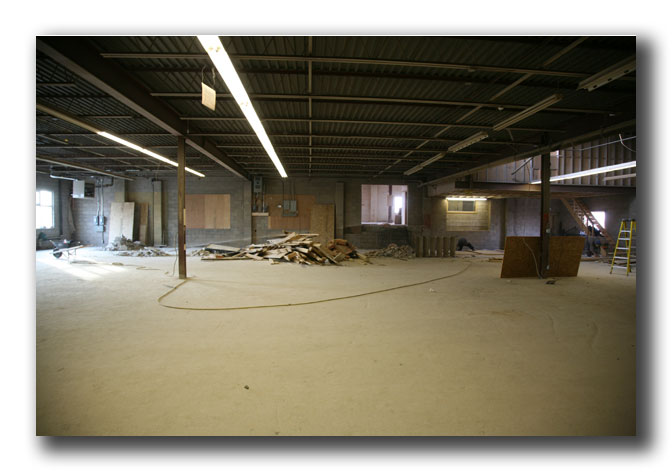 March 6th 2006 just got the keys to the space!
25 Days before we open the doors
.
Visit here to discover what we created.
ArtTao Click Here